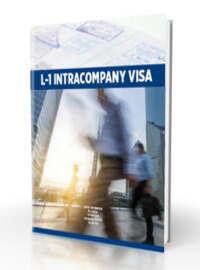 An Intracompany Transferee (L1) Visa allows your company to bring management talent from an affiliated foreign office to your U.S. facility, or to bring in management to create a U.S. branch.
To qualify for such a visa, your company must meet rigorous and specific USCIS qualifications, as must the manager or managers you plan to bring into the company. These requirements include doing, or planning to do, business in the United States as an employer, and, for the potential manager, having worked for the company abroad within the last three years.
Working with a professional business plan writer from Wise can smooth the planning process and help you hit the ground running in the U.S., making your transition to success here faster and less stressful.
An L-1 business plan is built upon the contingency that an L1 Visa can be obtained and must include careful details about management structure and the qualifications of the proposed leadership team. Our professional business plan writing services must meet exacting standards and are perfectly crafted to emphasize your companies strengths.
Every Wise L-1 Intracompany Transferee business plan includes management bios and personnel forecasts that can aid company owners and potential investors in understanding decisions being made about leadership in the U.S. and abroad.
L1 Visas
A non-immigrant visa, the L-1 visa allows companies operating both in the US and overseas to transfer eligible employees to its USA-based operations from its from abroad. L-1 visas are ideal for transferees who fill managerial roles, those who are company executives or for those with specialized knowledge.
The person applying for the L1 visa must have spent at least a complete year out of the previous three years (directly prior to entry in the United States) working for the sponsoring company overseas.
L-1 visas do not have an investment requirement, but those looking to use the L1 visa and the relatively passive nature of the L-1 investment requirements to create a bridge from a short to a longterm situation must carefully review and comply with all requirements of both, which includes creating a business plan and securing funding.
Those arriving in the U.S. with an L1 visa to start a new office are held to a maximum initial stay of one year. Other qualified employees may stay for up to three years. However, extensions may be granted, up to a total of the maximum limit, which is seven years.
The L-1 Business Plan Visa is about ~30-35 pages in length, including color charts and graphs, and consists of the following components:
Plan Overview
Executive Summary
Financial objectives
Startup or expansion summary
Products or Services
Market Analysis
Market Size
Market segmentation
Location
Targeted demographics
Market needs
Marketing Information
Marketing objectives
Marketing strategy
Competitive analysis
Competitive advantages
Operations Analysis
Management
Keys to success
SWOT analysis
Barriers to entry
Milestones
Visa Information
Qualifying relationship with foreign country
Management Skillset
Complete Financials
5 year proforma financial projection include:
Personnel forecast
Revenue forecast
Break-even analysis
Income statement
Cash flow statement
Balance sheet
Sensitivity analysis
Financial indicators
Financial assumptions
Every plan includes our suite of professional services:
You'll receive a document written in Microsoft Word, financials custom-built in Microsoft Excel, and a finished plan laid out in professional graphic programs by skilled designers.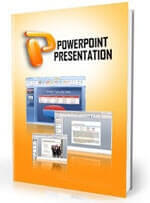 PowerPoint Presentation (Optional):
A Wise Business PowerPoint Presentation helps direct investor attention to the points you most want to emphasize while offering an outline to streamline your presentation to potential funding sources. Each concise, visually appealing business plan presentation for investors is carefully written and designed to perfectly support your investor business plan.