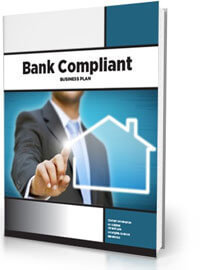 The Small Business Administration (SBA) describes a business plan as a living document that serves as an "essential roadmap to success." At Wise, we believe that to be true, and we've seen, over and over, the difference a well-crafted business plan can make. Writing and designing a bank business plan to help our clients secure bank funding – arguably one of the hardest parts of being a business owner – is something we're committed to doing well.
Programs from the SBA provide funding of up to $2 million, and each Wise Business Bank-Compliant Business Plan meets and exceeds bank and SBA requirements and guidelines.
The SBA offers a variety of programs to small business owners: The 7(a) SBA Loan Program, export loans, rural business loans, Community Advantage loans, the Express and Pilot programs, microloans, and the CDC 504 Loan Program. These bank loan plans are designed to assist small businesses with gathering working capital; buying land or a building; paying for repairs, new construction or expansion; and purchasing supplies, equipment, fixtures, machinery, furniture, or materials. The programs can also assist those looking to purchase an existing business.
But no matter which loan program or bank a client chooses, a well-written SBA business plan is a requirement. The SBA requires a business plan that includes certain key features to be submitted along with the application for its programs. A strong, carefully thought out business plan showcases your commitment to your concept and demonstrates your willingness to put in the time and effort needed to provide your business with a firm foundation.
From compelling, in-depth market research to detailed financials, a Wise Business Bank Business Plan includes everything necessary to support your bid for bank funding.
The Bank Business Plan is about 25-30 pages in length, including color charts and graphs, and consists of the following components:
Plan Overview
Executive Summary
Financial objectives
Repayment of debt.
Startup or expansion summary
Products or Services
Market Analysis
Market Size
Market segmentation
Location
Targeted demographics
Market needs
Marketing Information
Marketing objectives
Marketing strategy
Competitive analysis
Competitive advantages
Operations Analysis
Management
Keys to success
SWOT analysis
Barriers to entry
Milestones
Complete Financials
5 year proforma financial projection include:
Personnel forecast
Revenue forecast
Break-even analysis
Income statement
Cash flow statement
Balance sheet
Sensitivity analysis
Financial indicators
Financial assumptions
Every plan includes our suite of professional services:
You'll receive a document written in Microsoft Word, financials custom-built in Microsoft Excel, and a finished plan laid out in professional graphic programs by skilled designers.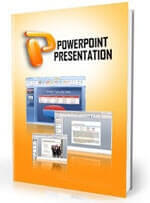 PowerPoint Presentation (Optional):
A Wise Business PowerPoint Presentation helps direct investor attention to the points you most want to emphasize while offering an outline to streamline your presentation to potential funding sources. Each concise, visually appealing business plan presentation for investors is carefully written and designed to perfectly support your investor business plan.