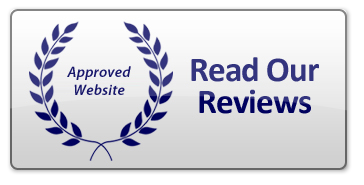 Start Your Plan
We are the business planning experts of the industry. Start Your Plan Today!
Call 1-800-496-1056 for a Free Custom Quote, or fill out the form below and a helpful plan advisor will call you soon!
Wise Business Plans will not share your information.
Please complete all required fields!
Read The Testimonials
I really appreciate the expertise!
Thanks for making the changes. I really appreciate the expertise you and the rest of the team provided for the creation of my business plan.
Thanks again!

Alice, Sustainable Business Ventures
Submitted on 06/30/2011 by Alice M.
Thank you again!
Thank you and your team very much for the rapid turn around of my revised plan.
Thank you again for the work done on my Business Plan. The plan should help me with the continued success of my business.
Submitted on 08/23/2011 by Jack Gottschalk
It was a pleasure doing business with you!
The business plan looks good. Thank you and both for all your efforts! It was a pleasure doing business with you.
Submitted on 09/06/2011 by Darlene Miller
This is the best value for my dollar!
Looks great, of all the things I have had to purchase for this business this is the best value for my dollar!
Submitted on 09/09/2011 by Alan
Great Service, prompt customer service
I had the pleasure to work with Joe the rest of his team, they did a fantastic job on our business plan. The provided us great attention to detail and prompt customer service.
Submitted on 09/29/2011 by Polaris Bookkeeping Services LLC
Masterful job!
I have had the opportunity to review the final draft and approve the changes made. Thanks to you and your staff for such a masterful job.
Thank you
Submitted on 10/13/2011 by John Williams
We look forward to doing business with you again real soon!
Hello Joe, Patrick and I would like to thank you for all you have done these past few weeks, we received the printed copies + CD today and are very pleased. We look forward to doing business with you again real soon !

Thanks
Submitted on 11/21/2011 by Bryan Shaw
You and your team saved me from a lot of headaches:)
Thank you it looks great!! You and your team saved me from a lot of headaches:)
Lots of thanks from me and Luis.
Submitted on 11/30/2011 by Erica Figueroa
Thanks for Hard work!
Thanks for Lynns hard work and the whole team for getting this done!
Submitted on 12/01/2011 by Pat Morgan
Wise business plans-simply the best"
Dear wise team,
This is it!!!!! Totally awesome. I love it. Hallelujah!!! Thank you so much for all your hard work. I thank god for all of you. Have a blessed, happy, and safe holiday season. I have gotten excellent reviews all ready. I will keep you posted and i'll be in touch next year for another plan. When asked about who did it? My response is "wise business plans-simply the best".
Submitted on 12/21/2011 by Terri Hasty-Bushae'
Testimonial by Betty
In a society where service is lacking, Wise Business Plans delivers. It was a pleasant surprise to work with an online company that takes customer service seriously. Your representatives were always there to answer my questions and take time to explain the process. Each deadline was always met on time. Thank you for expertise and professionalism.
Betty T. CA
Testimonial by Keri
I have to admit I was skeptical at first about your prices being so low. Checking around your competition is priced much higher. Was I going to get less of a business plan? After speaking with George, he explained how you were able to keep the costs low and not charge a small fortune. I took the leap and it turned out fantastic! The plan is well written and the layout is beautiful. Thank you for the wonderful work!
Keri, OH
Testimonial by Jerry
I would like to thank the folks at Wise Business Plans. I have spent a great deal of time searching for the right company to work with. I am very happy with the end result and will be recommending my colleges in the future.
Much thanks and appreciation,
Jerry, AL
Market Research
Market Research for Business Plans
At Wise Business Plans we pride ourselves on giving you the best research available. We subscribe to commercial software programs and pay hefty licensing fees to give your business a competitive edge. Your research team will provide details on your industry as a whole. Specific details can range by sector; however, most data contains the competitive landscape, industry growth, barriers to entry, and an industry overview. We are able to offer this extensive research at an affordable price to our clients.
IBIS: IBISWorld's Industry Research Reports are powerful business tools that provide strategic insight and analysis on over 700 U.S. industries. Extensive, objective and easy to digest, IBISWorld research offers the very latest content on every U.S. industry that help you make better decisions, faster.
ESRI: Research combines GIS (Geographic Information System) technology with extensive demographic, consumer spending, and business data for the entire United States to deliver on-demand, boardroom-ready reports and maps.
Dun & Bradstreet: D&B's products and services are drawn from a global database of more than 130 million companies. D&B has global data coverage on business records in over 190 countries. To help ensure the accuracy and completeness of our information, they use sophisticated data collection tools and update our database over 1.5 million times a day.
Hoovers: Hoover's database of industry information, 65 million company records and 85 million people records you can deliver valuable business insight to your employees and customers.
First Research: First Research is the leading provider of market analysis tools that help sales and marketing teams perform faster and smarter, open doors and close more deals. This data can benefit any organization that has prospects in multiple industries.